Amersfoort (U)
Amersfoort is the second largest city in the Utrecht province.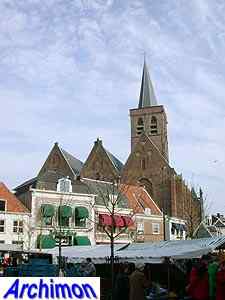 Amersfoort biggest church is this St. Joriskerk (church of St. George), a Gothic hall-church from the 14th century which was built on the location of a Romanesque predecessor, of which the tower was incorporated. It became a protestant church early during the Reformation.
Location: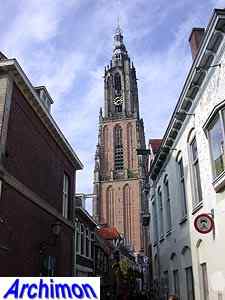 The St. Joris wasn't always Amersfoort primary church. For several centuries the Onze Lieve Vrouwekerk (Church of Our Lady) was the city's largest. But in 1787 an enormous explosion ended this. The church, which at that time was used for the storage of gunpowder, was turned into a ruin, the last parts of which were demolished early in the 19th century. Only the tower, known as the Onze Lieve Vrouwetoren, has survived and is regarded one of the most important Gothic towers in the country. It closely resembles the tower of Utrecht's cathedral.
Location: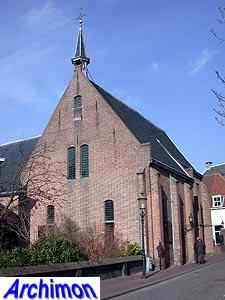 This is the early 16th-century chapel of a hospital that was founded here in the late 14th century, the so-called St. Pietersgasthuis (St. Peter's hospital).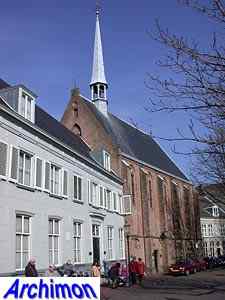 Another surviving chapel is the Kapel van St. Aegten (chapel of St. Agatha), relict of an otherwise vanished convent.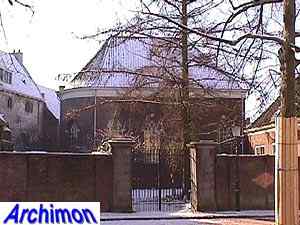 The synagogue is a building from 1727, but it owes much of its current looks to a restoration in 1842-1843.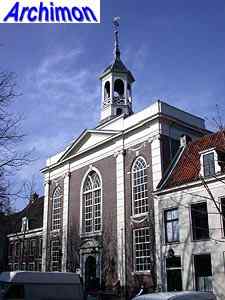 The Roman Catholic St. Franciskus Xavieriuskerk is an early neo-Classical church designed by F. Wittenberg and built in 1816-1817 in replacement of a clandestine church which previously stood on this location.
The O.L. Vrouw ten Hemelopneming is a former Roman Catholic church in neo-classical style, which was built in 1820 as a replacement for a nearby clandestine church. Today the building houses a museum dedicated to the work of artist Armando, who was born in Amersfoort.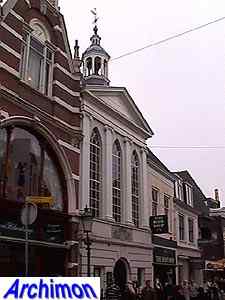 The Lutheran church is another neo-classical building. It was designed by B. Ruitenberg and built in 1837.
The catholic St. Henricus is a neo-Gothic church designed by local architect H. Kroes. The choir and transept were built in 1907-1908, while the nave and tower were not added before 1933-1934.
Location: Paulus Borststraat 41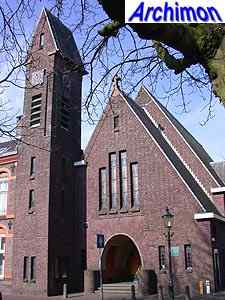 The Old-Catholic H. Georgius (that's St. George again) from 1927 was designed by W. van Gent in an Expressionist style.
Location:
Also from 1927 and in a similar style is the Gereformeerde Appelkerk, designed by G.M. van Hoogevest.
Location:
Back to the Province of Utrecht